How to play the Corona Fighters Memory Puzzle Game
Posted on: 04/29/2020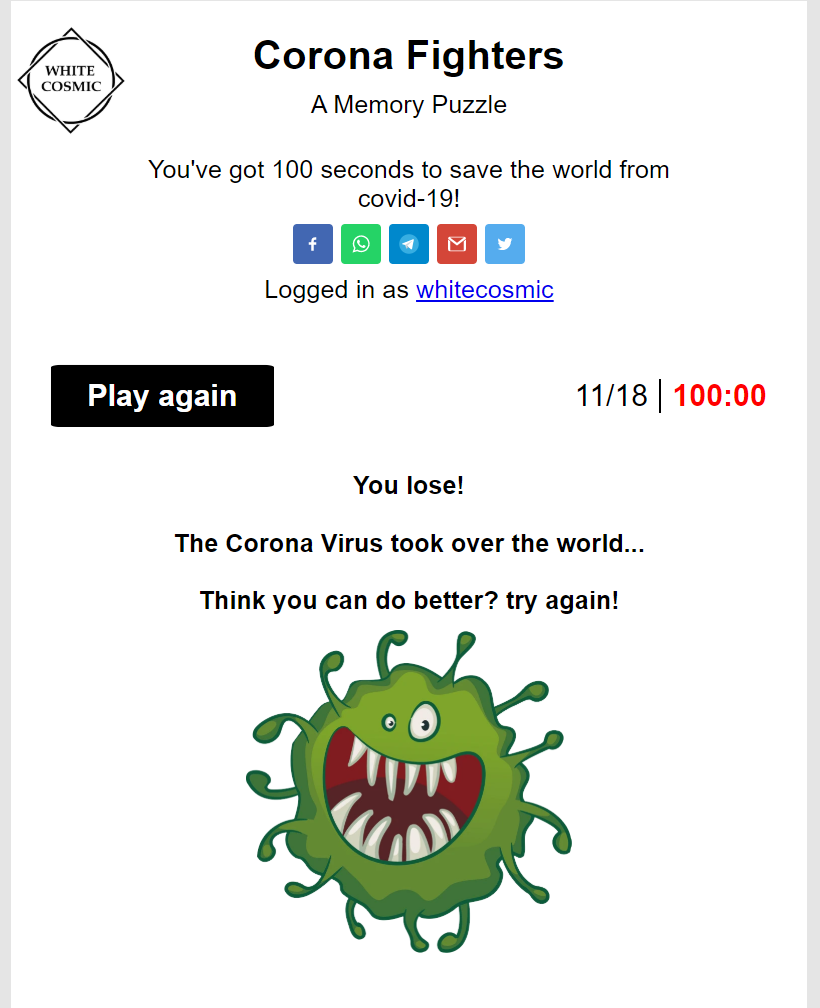 ​
The Corona Fighters Memory Game
This is a simple memory game,
There are 36 cards with 6 different signs and 3 different colors.
How to play the game
At the begining of the game all the cards are facing up, upon pressing the 'Start' button(or clicking on any one of the cards) they will turn around facing down and the timer will start counting up to 100 seconds.
To pair two similar cards(both icon and color) you need to press on one of the cards, after it turns facing up you press on another one- If they are the same they will both vanish and you can continue to the next pair.
If they don't match they will turn back facing down and you can try again with different cards.
When you pair all 18 similar cards you win the game.
If the time counter reaches 100 seconds the covid-19 takes over the world and the game ends.
Some tips
Before you press the 'start' button take a good look on all the cards facing up, try to remember the location of all the pairs that close to each other.
Then try to make an imaginary route between them and the other pairs.
Watch this video on how to finish the game(barely):
A link to the game:
https://www.whitecosmicgames.com/coronaGames/coronaFighters
Enjoy!
​